Gregory J. Parker

Macintosh
Desktop Icon Manager
Hide Icons
Clean Shutdown
Excel Add-Ins
Numerical Integration
Formula Plotter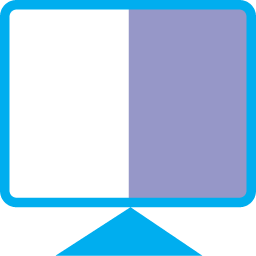 ***NEW*** Hide Icons (HI) simply hides or shows the Desktop icons either by a menu or by a Service shortcut.
Hide Icons does nothing to the Desktop icons, it simply takes a picture of your Desktop (without the icons) and displays a window over the real Desktop giving the illusion of hiding the Desktop icons.
You invoke Hide Icons either by a menu on the right hand side or by a Service shortcut. The shortcut can be set in System Preferences...>Keyboard>Shortcuts, left "Services" and "Toggle Desktop Icons" under General on the right.
It supports multiple monitors and multiple Spaces. Hide Icons will learn which Desktop goes with each Space, though it will have to learn this by watching you switch between spaces.
***NEWEST*** Hide Icon 1.1 does not flash icons when going into Expose and memorizes which Desktop belongs to which Space. Source code is on github. Help is here.
DOWNLOAD HideIcons1.1.zip (3,799,049 bytes).
Hide Icons 1.0 was only released on the Mac App Store.
Last modified: May 2021
© 1996-2021 G.J. Parker